What to Expect at Monkseaton Chiropractic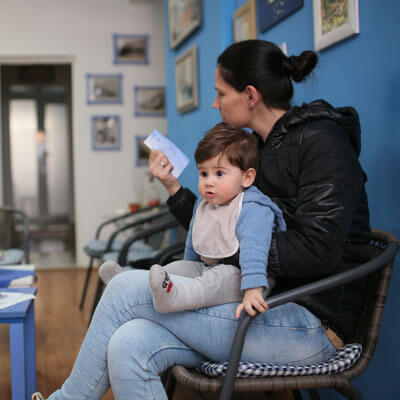 First Visit
From the moment you walk through our clinic doors, our well trained and caring office staff will make you feel beyond welcome, guiding you through our very straight forward new patient forms.
Our Whitley Bay Chiropractor will then take you through to the exam room where he will take a full patient history, posture analysis, pelvic balance and numerous orthopaedic and neurological tests.
The full examination should take about 45 mins. The doctor will let you know if it is something he can help you with. If it is not something he can help you with he will refer you to the appropriate health care provider who will be able to help you. The doctor will also provide your first treatment on this visit along with some home care advice.
Second Visit
The doctor will present to you all of his findings from the first visit, explaining what problems you may have and why. The doctor will do this using pictures and spinal models.
If he can help you, he will outline the treatment plan, then it is the patients choice if they would like to start care.
Regular Visits
A typical office visit lasts 15 minutes. the doctor will gently adjust the spine, pelvis, cranium and / or extremities depending on the problematic area. Returning the bone to its correct alignment to restore normal nervous system function and therefore begin healing of the damaged area.
The doctor may use an array of different techniques to achieve this and may also combine some soft tissue work. The patient will feel very little discomfort during the treatment, with most patients describing it as very relaxing and rejuvenating.
Are you ready to experience the benefits of Chiropractic for yourself? Call our Whitley Bay Chiropractor or email us today.